A restaurant and what behind are...
The 3.000 square meters large cellar system, which is as old as the Basilica, has spectacular architectural solutions, making it more than "just" a restaurant in every aspect. Under the Basilica of Esztergom, among the historical walls of the tourist, gastronomy and wine center, in addition to the restaurant following the ethos of the modern gastronomy, the wine tunnel is welcoming the visitors with a range of wines introducing the wine regions of the Carpathian basin; the coffee bar and pastry shop offer locally made cakes and coffee specialties, and in the gift shop you can find handicrafts for souvenirs.
Surprise your beloved ones with a truly unique gift!
Gift vouchers
A candle-lighted dinner for your spouse as an anniversary gift, or a special wine tasting for your parents. Our colleagues are happy to help you choose the right gift voucher.
RETASTING THE CARPATHIAN BASIN
The harmonious combination of the different regional cuisines guarantees the constant renewal for our kitchen and staff. Our restaurant successfully combines national traditions with modern gastronomic elements, while preserving the diversity and national characteristics of the food of the Hungarians living in the Carpathian basin. Besides our standard selection we have regularly renewable seasonal offers and we also serve gala event dinners with 6-7 courses for individual orders, making our offers really varied.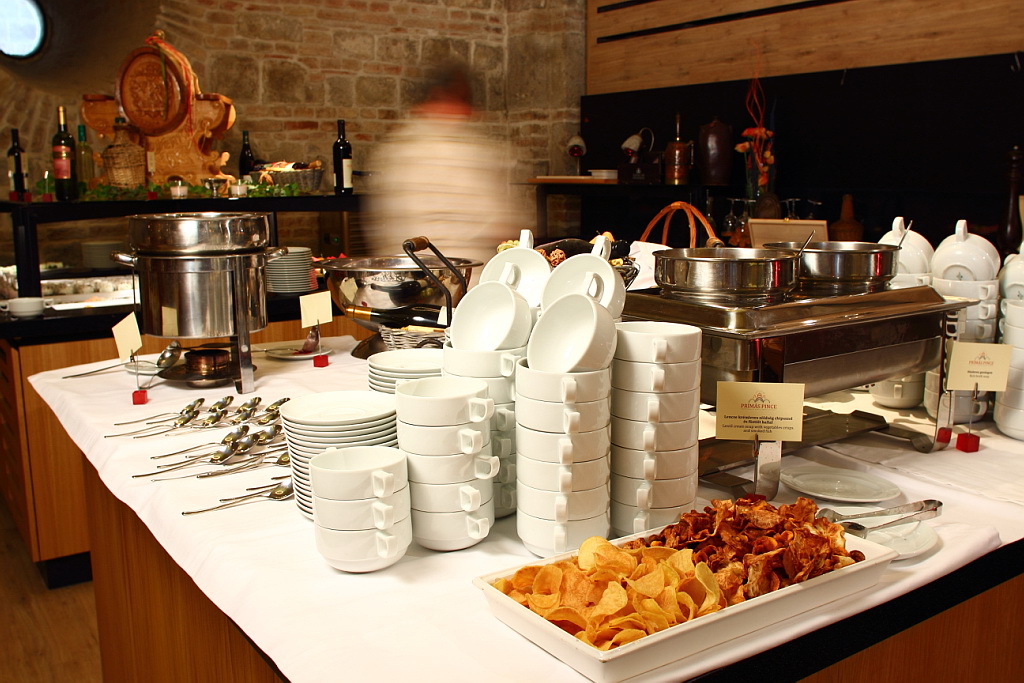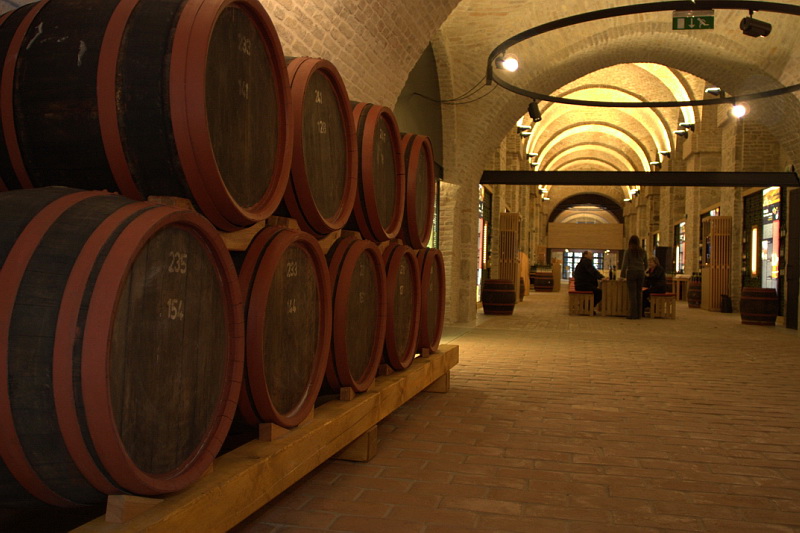 VINUM PRIMATIS, THE WINE OF THE PRÍMÁS
The Prímás Pince set it as an objective for itself to promote the Hungarian wines and wine culture, and assist the spreading of the moderate wine consumption. The regional ingredients combined with the wine selection of the Prímás Pince give a memorable culinary experience. In the wine tunnel, our visitors can not only get information about the wine regions of the Carpathian basin, it is also possible to taste the wines; our selections include almost 100 items from every region. Our colleagues are more than happy to guide our guests in the wine tasting, but they can also choose from our pre-assembled wine tasting packages.